Main Page
From Regisfall Wiki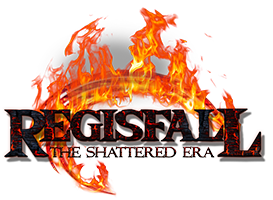 Welcome to Regisfall, we are an Ultima Online shard based on a modified version of Teiravon, one of the longest running roleplay shards in the UO community. Featuring a diverse race and class system with experience based leveling, custom scripted abilities, a custom map, and a player driven economy. Come make the world your own or just get lost in our world of Regisfall.
Quick links:
The World of Regisfall
Custom Features
---

New to Regisfall?

Start by reading the Installation Guide which will walk you through the motions of setting up Ultima Online to work with Regisfall. If you're new to roleplay, you should read our Roleplay 101 article.

Read the Shard Rules and be well acquainted with them. Not knowing is not an excuse for breaking one of them, and we have quite a few of them in order to make sure everyone's roleplay runs as smoothly as possible.

Read the Shard Lore, it contains a lot of information such as race/religion information, and geography of the land.