Play Now
Thank you for your interest in Regisfall. The shard is currently
under development
and is only online for testing purposes. No character progress will be saved as the game will be wiped prior to launch. If you would like to install the game for testing, follow these instructions:
1. To get started on Regisfall, first download and install
Ultima Online
2. Download the
Regisfall file package
and unzip it into your UO directory
- The
latest Map Pack
(updated 29 August 2021) should also be installed, after the Regisfall file package. This is regularly updated during development
3. The
Orion UO Client
is recommended for playing Regisfall. Download/install the correct version for your system:
- Set the UO files path to your Ultima Online installation folder
- Set the Orion path to your Orion installation folder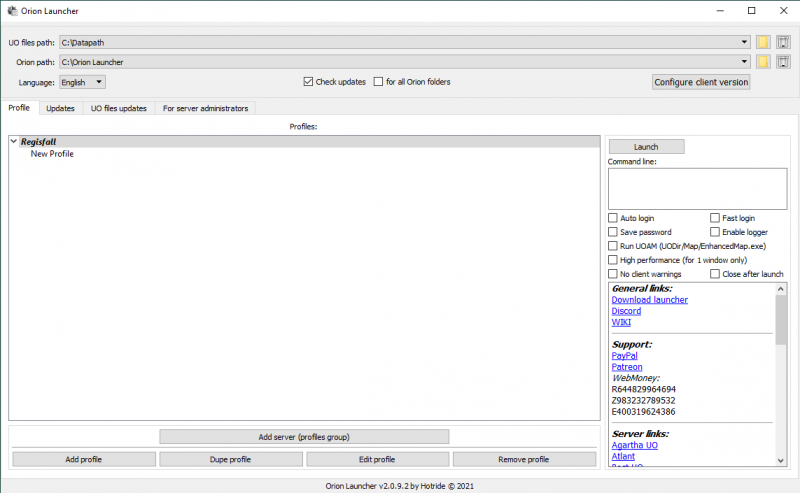 - Add a new profile, and edit it. Use the following address/port: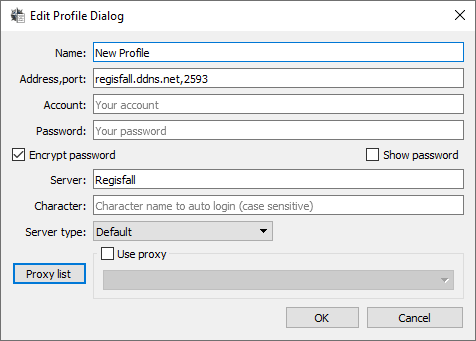 - Click the "Configure client version" button in the upper right corner of the main Orion menu
- Choose "FROM CLIENT.EXE FILE" and locate/select the client.exe from your Ultima Online installation
- Open it, and click "Create" on the next window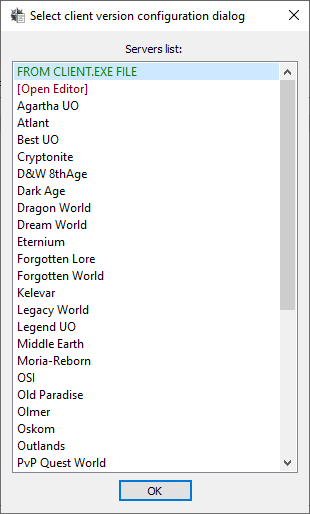 You may now launch the game and login with your desired username and password.